I recently made this pillow to give a friend for her birthday. Her daughter wanted to know how I did it. This tutorial for making the heart is for Amber.
Cut a heart out of tagboard slightly larger than you want the final size to be.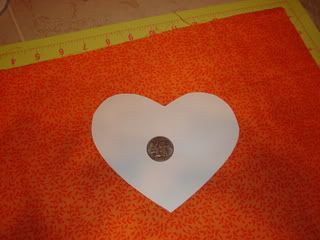 Cut out various strips of fabric.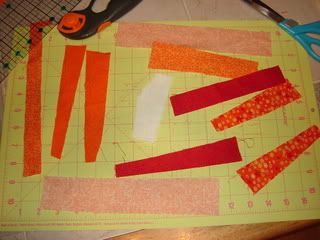 Start sewing those strips together.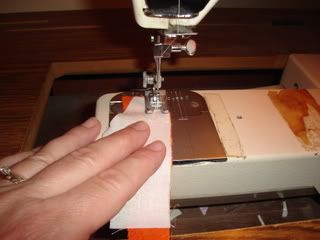 Iron the seams open.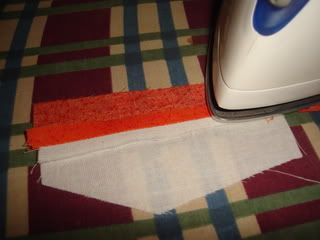 Trim off excess.

Repeat the process.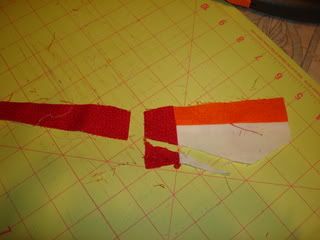 Keep sewing on strips until your patchwork piece is large enough for your heart.



Turn your fabric to the seam side and trace your heart onto the back using an ink pen.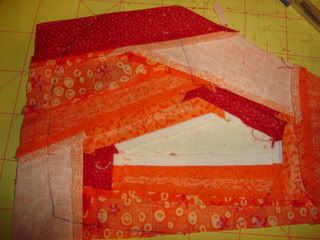 Cut out.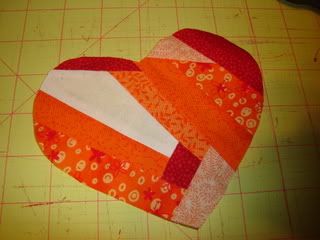 Turn back to seam side and baste down about 1/4 inch seam.


Turn over and iron flat.




Draw in the white area what you want to embroidery. (You can write it in black on a piece of paper and trace it.)



I cut my fabric to the desired size before sewing my heart on. If you do this, center your heart on the fabric and pin it. You also just pin it to some fabric and cut it out later.



Place in a hoop and sew on with a button-hole stitch.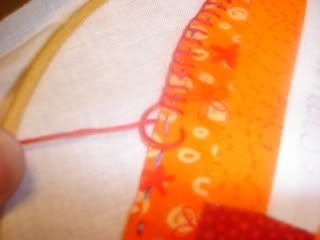 Then use a stem stitch to embroidery your word.


I added a flower to mine.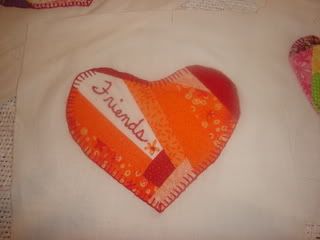 Here are some other ones I've made.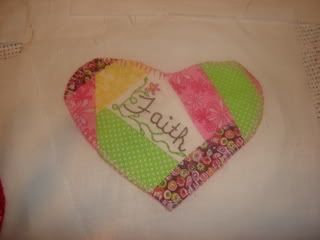 When I've turned the one with "Friends" into a pillow I'll post it too.