Christmas
by Peter Spier
This is one of my all time favorite Christmas books. No words, but the most detailed and delightful illustrations one could ask for. Spier most definitely captures the Spirit of the holiday.
© 1983 by Peter Spier
ISBN 0-385-13183-6
(Neither Amazon.com nor Books-a-million have this title. Amazon.com can direct you to a seller though.)
The Story of the Other Wise Man
by Henry van Dyke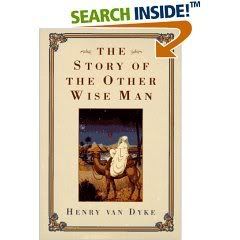 The Bible never says there were three wise men, only that three gifts were given. This story explores the possibility of a fourth wise man that didn't make it to Bethlehem with the others, yet still met the Savior in a poignant way. (The ending still gives me chill bumps!)
ISBN 0-345-31882-X
By Mark Lowry
Anyone who has ever heard Christian comedian Mark Lowry knows this Song turned into gift book had to be inspired. I mean, how can someone so incredibly funny have written such an incredible song? This is a definite chill bump song for me. This gift book combines the song with reflective thoughts designed to turn our minds toward Christ.
Song "Mary Did You Know?" © 1991 by Word Music ASCAP and Rufus Music ASCAP
Mary Did You Know book text © 1998 by Mark Lowry
ISBN 08499-5445-2
Follow the Star (all the way to Bethlehem) and A Christmas Carol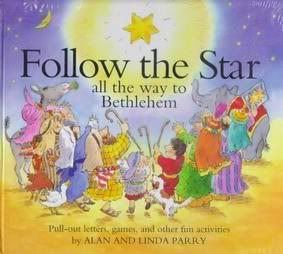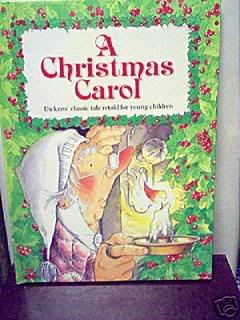 Both by Alan and Linda Parry
Both these books by the Parry's are incredibly fun for children of all ages. (I still like them!!) Follow the Star has "pull-out letters, games, and other fun activities". A Christmas Carol is a fun interactive book as well.
Follow the Star
© 1994 Hunt & Thorpe
Text © 1994 by Linda Parry
Illustrations © 1994 Alan Parry
ISBN 0-8499-1144-3
A Christmas Carol
© 1996 Hunt and Thorpe
Text © 1996 by Linda Parry
Illustrations © 1996 by Alan Parry
ISBN 0-8499-1304-7
The Best Christmas Pageant Ever
By Barbara Robinson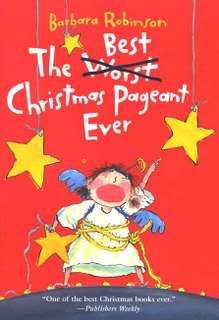 If you've never laughed (and cried) with the Herdmans as they discover the true meaning of Christmas, then you've missed a special holiday treat. It may well be that you see Christmas just a bit differently after experiencing it the Herdman way.
Text © 1972
ISBN 0-06-440275-4
An Unexpected Christmas Guest
As Told by Alda Ellis
(Poem originally written by Edwin Markham 1852-1940)
"For I was the beggar with bruised cold feet.
I was the woman you gave something to eat;
And I was the child on the homeless street."
What does Jesus really look like? It may surprise us.
Text © by Alda Ellis 2001
ISBN 0-7369-0572-3
(Amazon.com can direct to a seller.)
How the Grinch Stole Christmas
By Dr. Seuss
Alright, I confess, I love Dr. Seuss, and this is one of my favorites. Through whimsical drawings and fun rhymes, he manages to clearly convey the message "Christmas doesn't come from a store." Who doesn't need that reminder this time of year? By the way, go for the book. It's much better than Jim Carey's rendition in the movie. (At least in my opinion.)
© 1957 by Dr. Seuss
ISBN 0-394-80079-6