When my soon to be 13 year old was about 3, I (with help from my mother) made her a quilt. She loves that quilt. It even went with us overseas for two years. Needless to say, that quilt is a little faded. DD 12 wants a new one.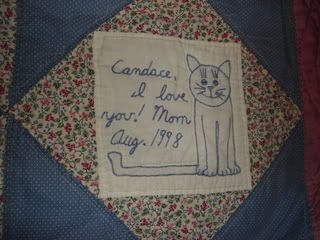 Here are the colors she picked out.

I plan to post updates. Perhaps it will keep me motivated. :-)
I started some embroidery today. (Cat faces) Candace practiced sewing seams. This is supposed to be OUR project. We shall see.